Painting works can get better with stable, high-performing scaffolding. Especially if you are working on the exterior side of the building, The beauty of a building does not only have a spectacular interior. Most people will judge the beauty of your home based on how the exterior part looks. And, you don't have to blame them; remember, the first impression lasts longer. Click here to know more about scaffolding.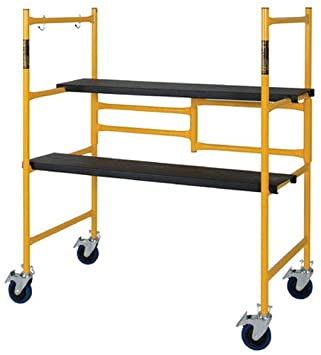 Meanwhile, it can be somewhat challenging to have a good exterior painting without efficient scaffolding on the ground. Scaffolding is the essential tool that can help painters reach the seemingly impossible areas while beautifying the exterior part of the building.
Now, having known what it means to give your building the best look from the outside view, you cannot gainsay that choosing the proper scaffolding for your exterior painting work is paramount. You can read about 5 Essential scaffolding Materials for Scaffolding Construction by visiting http://modon-development.com/5-essential-scaffolding-materials-for-scaffolding-construction/
Choosing a solid scaffolding system is crucial to attend to when undergoing house improvement, painting, and construction projects for exteriors (and interiors). Whether you believe it or not, the kind of scaffolding you are working with will determine how easy and fast your painting works would go.
For that reason, this article will guide you through choosing the best scaffolding for your painting works. Here is the list.
1. Metaltech Job site Series Scaffold
The 4ft MetalTech mini folding steel scaffolding is a perfect solution to every indoor and outdoor painting. Although this scaffolding system is more suitable for painting exteriors and staircases, you can use it also for interiors if the need comes.
This MetalTech scaffolding system is lightweight. You can carry it everywhere within the surroundings without stress. Though very light, it is strong enough to bear heavy loads of up to 500 Ibs.
These lockable 4-inch swivel casters allow you to move while working and promise enough stability and safety assurance. So rest assured, you can trust this scaffolding system for safe painting works.
Not only that, this scaffolding system is no doubt the painters' favourite as it comes with two anti-slip working platforms, which allows painters to work safely and place their materials (such as gallon paint cans and the likes) at different heights.
What's more? It features a durable steel frame construction, makes it long-lasting painting equipment that can last you for years. That makes it more cost-effective than some other models available in the present market.
2. Pro-Series GSSI Multi-Purpose Scaffolding System
This Pro-Series multipurpose scaffolding is a 6ft tall premium scaffolding equipment that makes painting works more accessible and faster. This high-quality scaffolding equipment will help you to reach even the highest height during your DIY painting projects.
Though this scaffolding system is excellent for exterior painting works, you can also use it for your interior home improvement needs without limitations.
Since it comes with high-quality steel and a stunning powder-coated finish that will draw all eyes to the exterior part of your building, aside from that, this scaffolding system can serve you for several years. In addition, it can endure different kinds of harsh weather conditions. That makes it ideal painting equipment for external use.
This scaffolding system also with a ½ inch thick wooden deck that can hold a maximum load capacity of up to 1000Ibs.
This scaffolding system also has 5-inch swivel locking casters that allow painters to move freely and securely around the remodelling project. One good thing about this scaffolding system is that it meets ANSI and OSHA standards which means you don't have to worry about your safety any time you are working on it.
Above all, this scaffolding system is highly versatile as you can use it for so many other tasks aside from painting the external area. Therefore, this scaffolding is suitable for different kinds of home remodelling projects.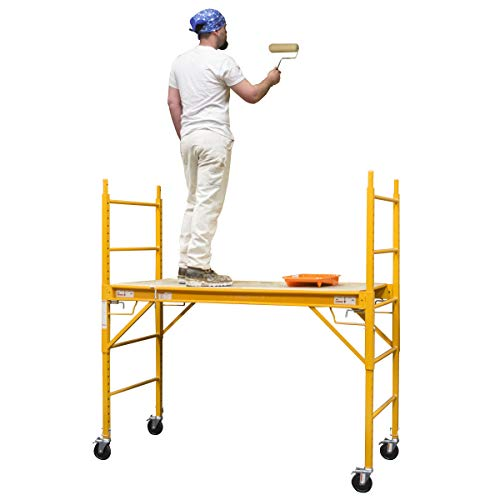 3. MetalTech Multipurpose Baker-Style Scaffolding Tower  
If you desire the best quality scaffolding tower that can make your painting faster, easier and better, this scaffolding system is the most suitable for you.
MetalTech Scaffolding Tower is an ideal choice for anyone who wants to take on a DIY painting project. Not only that, but it is also an excellent choice for professional painters due to its capacity to withstand heavyweight up to 1000Ibs.
This 12ft multipurpose scaffolding system features a solid steel construction caked with a poly powder finish, making it resistant to the diverse harsh weather conditions outside the door.
The scaffolding comes with two flexible plywood platforms that feature steel-reinforced edges to provide extra safety. Feel free to adjust the platform heights when necessary for convenience. Because of that function, you can use it for outside painting works. You can also use it as a working table to do smaller home improvement projects.
4. Finether Multipurpose Scaffolding Folding Ladder 
This scaffolding system is highly durable equipment that can work perfectly for all your exterior painting works. The multipurpose aluminium-constructed scaffolding allows you to stand while stretching your hands to paint.
This versatile scaffolding is equally helpful for both professional painters and DIYers, and it comes with 330Ibs (about 150kg) of maximum weight capacity. As a result, you can rest assured that your painting tools and materials are safe when you put them on the scaffold.
One of the highest points of this premium scaffolding system is that it allows DIYers to work with it in 7 different ways to do the painting job like a pro. Moreover, it will enable you to work efficiently in areas with limited space or in some regions where more considerable scaffolding cannot be helpful.
This scaffolding system makes storing, folding, and transporting your painting tools around the building more accessible. After completing your exterior painting works, collapse this scaffolding into 4 feet for easy transport and storage.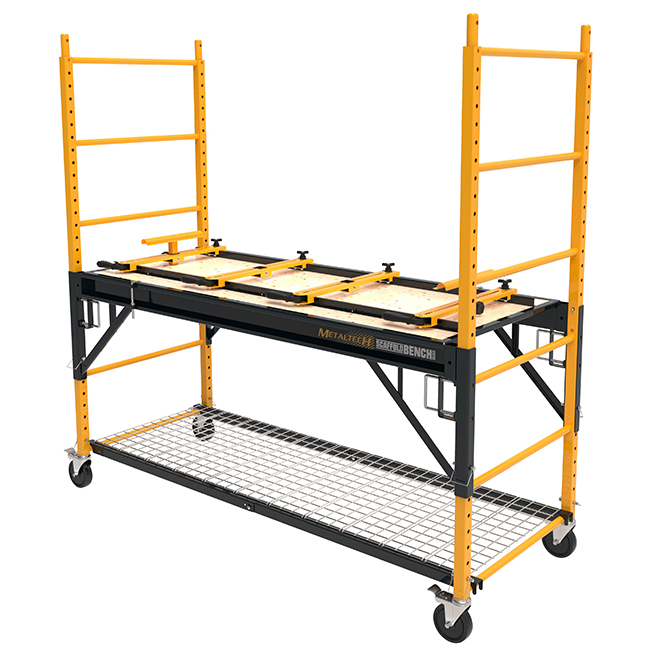 Finally
Exterior painting can be less stressful if you work with a versatile scaffolding system that can provide you with a solid and reliable working platform. The above-listed scaffolding options are in the highest demand in the present market. You can choose any of them for the best performance.