How much do you know about your scaffolding materials? If you don't know, having proper knowledge about the materials used to build scaffolding will help you prevent some scaffolding hazards.
It is so pathetic that many people blame scaffolding accidents on manufacturers' errors and the likes. Still, the real deal is that those who try to set up their scaffold themselves are ignorant of the suitable materials used in scaffolding construction. As a result, they become victims of an accident while working with the scaffolding.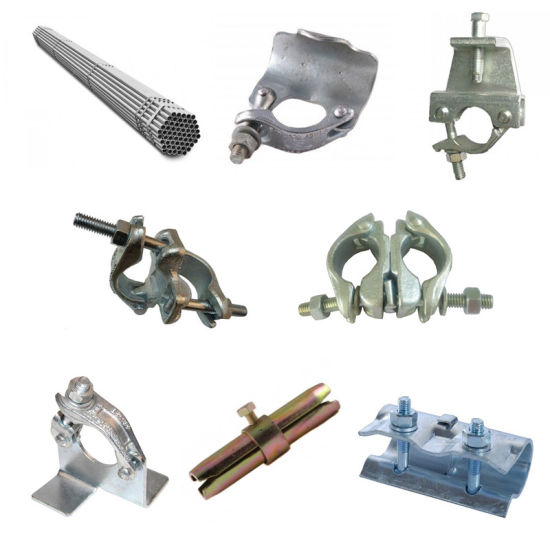 Allow me to tell you that the type of material you use to build your scaffolding will determine its strength, stability, mobility, and durability. Hence, you need to know everything about all types of materials used for scaffolding construction.
In this article, you will get acquainted with the five essential materials used for scaffolding extensively. With this evidence, you will be able to choose suitable materials when building your scaffold. Now, let's get to know the materials one after the other.
1. Wood
Wooden scaffoldings are not very common here in Sydney, but if you are more familiar with various construction sites, you would have seen a wooden scaffold a couple of times.
Wooden scaffoldings are more common in a maintenance construction site because they can't carry loads and workers long. Although wooden scaffoldings are solid and reliable, users might be at the risk of scaffolding hazards if they fail in the building process or you come up with a kind of slimy structure.
The most common materials used in constructing scaffoldings are Pine, Fir, and other high-quality wooden materials such as Laminated Veneer Lumber (LVL) or Kennison Forest products. Wooden scaffoldings are durable and safe, but it is not always movable while working, because it requires digging before erecting.
Meanwhile, wooden scaffolding is one of the cheapest scaffolding options available. The construction process is also easy, and it takes less time to erect.
2. Aluminium
Aluminium is a soft corrosion-resistant, ductile, metal and it contains some essential properties that make it one of the best materials for scaffolding. Aluminium scaffolding is lightweight and requires little maintenance effort. It is also safe and stable on the ground.
Aluminium scaffolding can be pretty versatile in any given construction site. Not only has the fabrication of such products evolved into what we have today, but it has also become much more durable and flexible since its inception. Aluminium scaffolding can be used on interior and exterior surfaces and can now be used for heavy-duty and lightweight jobs.
The evolution of aluminium scaffolding has allowed structures to be used in both the supporting aspect on construction sights and increase the speed aspect in erecting and constructing. In addition, the reduced weight can allow labour to increase productivity by over 50% and reduce timeframes for erecting by over 50%. This can drastically increase efficiency in completing projects, allowing companies to complete more work over a smaller period.
While some jobs may not enable you to use Aluminium scaffolding due to certain factors, there is always the option of utilizing it down the road. In addition, the manufacturing aspect of Aluminium has evolved significantly due to upgrade in technology and information, thus allowing adaptability to specific projects.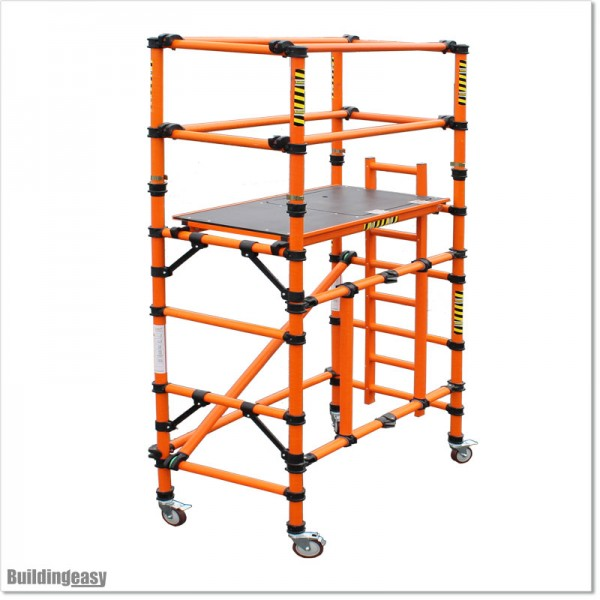 3. Steel
Steel is among the strongest and sturdiest materials for scaffolding, providing a safe and steady platform for various construction works. More so, it can withstand the load and pressure that scaffolding must undergo with the weight of workers and equipment and the forces it may feel from solid winds.
It also stands firm and robust against it all, which means there is less worry about scaffolding falling apart or becoming loose and putting workers or passers-by in danger.
Steel is a highly sturdy material and can hold out against harsh weather, including heavy rain, storms, and snow. Hence, it has a longer lifespan than other materials and can last many years without damage, making it a more sustainable choice of scaffolding material.
One of the less-known advantages of using scaffolding is that it is environmentally friendly, thanks to its sustainability. Whereas wood is a direct result of deforestation, the steel industry uses primary energy sparingly, saves nonrenewable sources, and limits the waste stream.
In a nutshell, steel scaffolding delivers efficient, eco-friendly, and, most importantly, safe and reliable.
4. Tube and Couplers
One of the most prevalent types of scaffolding used for construction purposes is tube and couplers scaffolding. The job at hand requires unlimited versatility; the tube and clamp scaffold is used in construction applications.
Because of its low cost, the tube and coupler scaffold is used in various construction applications worldwide. As a result, there has been top-notch technological development in the construction industry and scaffolding sectors. Still, the tube and camp scaffold is used in multiple scaffolding applications as it is tried and tested for its low cost and extremely high reliability.
The tube and coupler scaffolding is counted as one of the most labour-intensive scaffolding of all the scaffolding. Therefore, builders and contractors use qualified assured tubes and couplers for scaffolding applications that require high load-carrying capacity. In addition, the tube and coupler are used in construction applications that require unlimited adaptability for the construction crews.
5. Cup Lock
Cup Lock Scaffold: first of all, the horizontal ledgers are generally 30 cm span, too rigid; the upper cup of the vertical is easy to lose; the loss of the lower cup of the steep cannot be repaired and replaced; the cost is higher than tube and coupler scaffolding.
Cup Lock Scaffold: the force of the horizontal and the vertical is in the axis, the structure is reasonable, and the square is safe; the ledger blade is placed in the fastening cups of the steep, and the accessories are not easy to lose, and the loss is slight; the construction speed is quicker than the tubular coupler scaffold; there are many specifications, and the construction speed is fast with multiple span and specification Fixed; the bearing force is increased by more than 15% compared with the fastener type steel pipe scaffold, so it is necessary to support the steel pipe scaffold The required bridges and basements are often used; scaffoldings with a curved plane can be built.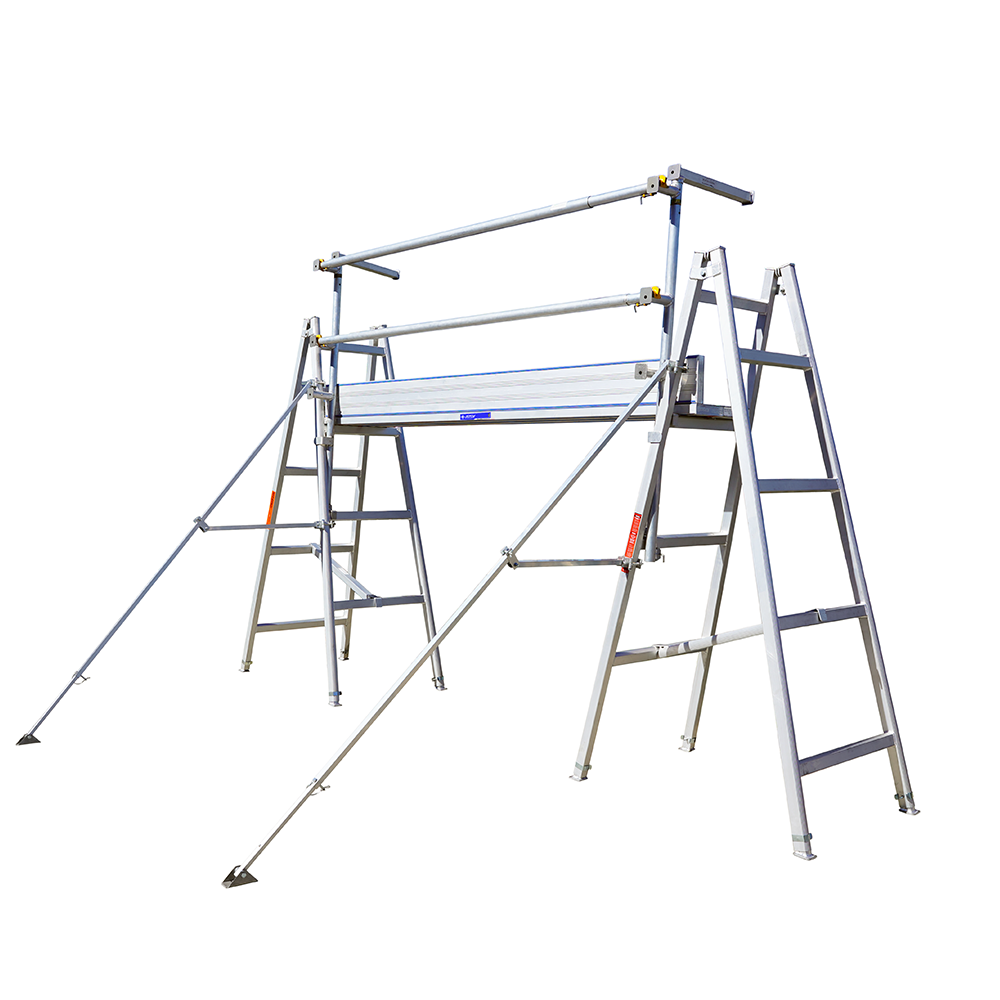 Final Words
Having adequate knowledge about all the essential scaffolding materials will guide you to choose the right one precisely fit for your construction project. Although most of them can work for various projects, your basic project need will determine which type is right for you.